"

"Tim Korry is a pro! He's a great singer, songwriter and guitar player. His music is always fun to mix." " - Tim Scott - Producer/ Mixer, Nashville, TN
— Tim Scott - Producer/ Mixer, Nashville, TN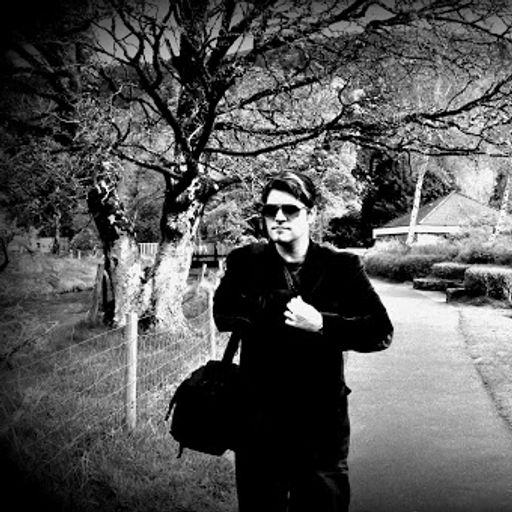 Sonic Alchemy
Tim Korry is a driven singer, producer, artist and songwriter based in Milwaukee, WI.
His music defies genre definition and categorizations, combining inspiring Christian values with a vast array of styles - from alternative rock and pop, to dubstep, instrumental music, country, Celtic, and many other influences!)

Today, artists are very concerned with "branding" themselves to a specific audience, so they rarely take the chance of creating music with such a vast and diverse range. Tim managed to stay true to his eclectic creative music, while remaining rooted in his Christian vision and beliefs, and in his dedication in the strength of expressive freedom, rather than the constrictions of genre labels and other useless little boxes to try to fit in.

Out of the 90's rock scene in Milwaukee, WI sprang a solo artist who fired up a new sonic creation 2007 with his first solo album Music From Earth.  Following his previous string of album and single releases, Tim joined local U2 tribute band U2ZOO for a brief stint as Bono. Out of this band sprang a local "supergroup" called The First Wave, which is dedicated to recreating the 80's alt/new wave experience at their supercharged events.Tim is looking to release a brand new album of new material in 2020, which is set to explore diverse genres, including new wave, goth, alternative rock and retro-wave, among others. This upcoming project is going to showcase a different side to Tim's songwriting and production approach, experimenting with diverse textures and differentiating itself from other releases within Tim's eclectic discography. 2020 will also mark the release of a new instrumental project called The Dragonphly.
HISTORY
Red Light District 1991
True Logic 1991-1992
Rhinocerotic 1992-1999   ?
Mercury Mayhem/The DFlowers 2001-2006
SOLO 2007-
U2ZOO 2016-2018
The First Wave 2017-
"Tim Korry is a pro! He's a great singer, songwriter and guitar player. His music is always fun to mix." Tim Scott -  Producer/ Mixer, Nashville, TN 
Tim Korry is a wonderful musician with a passion for singer and writing,his willingness to listen and create music makes him a must call for your up events you wont be disappointed! John Owens III  World Wide at J's Funk Factory touring artist
"One of the more intelligent and interesting songwriters in the area. In a music scene filled with trivial tunes, hip hop fluff and cover performers, Tim gives us much more substance and originality."- Jeff Taylor, Taylor Studios 
"Tim has consistently amazed me - not only by the superb quality and performance of his wonderful singing voice, but also by the sheer dedication and speed with which he happily rises to the challenge and delivers his work, each and every time. He re-vocalled a U2 song for me that had so much passion and conviction that it sounded like Bono himself could have been right there, singing into the mic. Apart from being a highly talented and extremely reliable singer, he's also a fantastic person and a truly genuine friend... and it always gives me the greatest pleasure to know that. - Mark Summers, CEO, SCORCCiO Sample Replays (Barcelona, London & New York studios)". 
Korry is able to pull off several different genres, often times blending genres within a single song, with relative ease. The musicianship is more than respectable and the comfort level with experimentation is evident. Tim is a confident musician who seemingly can pull off any style or genre. - JESUSFreakhideout 
"Tim Korry has the total package. He's a monster guitar player, lyrical vocalist, and an innovative song writer. His songs are smart and captivating. He's just plain cool!"
Gary Jeffson
 Musician: The New Chevelles, Surf Boys/Class of 62' 
...from what I've heard from Tim Korry in the past it wasn't what I expected....and I mean that in a good way. It's really refreshing to hear artists that will test those new waters when it comes to songwriting. There's just way too much of the "same ole, same ole" in the music industry these days and to see/hear other artists who aren't afraid to define THEMSELVES and step outside the norm is rare". - Matt Wilkinson  Guitarist: Sidewise 
'Above the Snakeline' by Tim Korry is an exciting new album. I have had the pleasure of performing some of Tim's original songs with him in the past. This is some of his very finest work here. It's great. Not only does it have very current and futuristic sounds and textures throughout, but it also contains provocative and positive lyrics. The songs are very catchy but also deep. I really like the 'vertical' songs (love up to God). The songwriting, performances, and production is very professional. I received a sneak preview a couple of months back. I really liked what I heard then, and now I find when I listen to the final product that I'm hearing even more layers to this record. I love the eastern scale for the title track and reprise. I think the title track is an interesting title and theme and ties the album together. Rising higher, submitting to God, above where the tricks of the devil can get to you. Well Done Tim!  - Jeff Mitchell, guitarist for the Blacktop Kings, and Fox River Christian Church Worship Team 
"as program director of my station, sometimes i run into an artist that doesn't fit in a genre box. Tim Korry is just that. on second thought he does, the great music box." - Kent Waush, Program Director for  "The Great Unknown" online radio 
Love the album, great album to just kick back with a pint and just enjoy the music, lovely wide range of beats and instruments. -Shane Edmonds. Photographer IRE 
What can i say? great music..... i really loved listening to your songs! the melodies are very melodious, pleasing... with a few surprises in them.. as in "Above the Snakeline" - Art by Mimulux (Hungarian artist) 
"While Tim's songs are a lively mix of complex arrangements and diverse musical influences, his message is gentle and unabashedly inspirational." -Kari Hoff, Vocalist for Panalure
Press Photos
Sample Track
0:00/4:26

0:00/3:01

0:00/4:04

0:00/4:14

0:00/4:06

0:00/3:30

0:00/3:53